Web designers can be found in every corner of the world, from established local and national web design agencies to freelancers in your community. A simple Google search for a "nonprofit web design agency" yields 32 million results, and that makes selecting the right nonprofit web design agency to partner with your organization a bit confusing.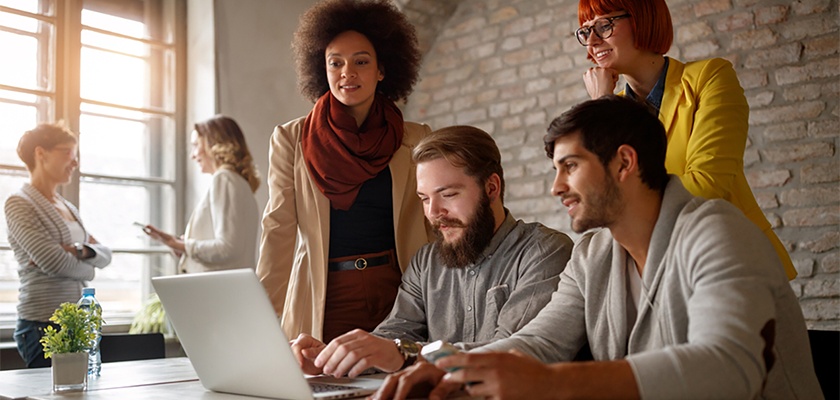 Platforms like Fiverr and Upwork have also joined the fray and offer most times cheaper web design solutions. If you have ever found yourself asking questions like "Who is the most reliable agency?", "Who has the best ideas?" and "how exactly do I go about choosing?".
You are at the right place, as a nonprofit web design agency, we have put together a list of tips to help you choose the right agency for you.
Tips for Choosing The Right Nonprofit Web Design Agency
1. What features do you want your nonprofit website to have?
One of the first things you need to determine is what exactly you want your website to do. Do you want to set up a donation form? Do you want to set up a volunteer application? How many total pages are you going to create? How are you going to organize your services/initiatives? Do you want to be able to translate the site into different languages? You don't have to reinvent the wheel, you can start off by looking at your competitor's websites for an idea of what you need to have on your website. This is something that your nonprofit web design agency will help you with as part of the onboarding process.
2. Review their portfolio and results
Any web design agency worth its salt will have a portfolio section on its website to showcase its amazing work. Take a second and browse through their work to get an idea of the type of nonprofits they work with and what you can expect from them regarding a design style and quality of work.
Make sure those websites are not using templates and all their websites look the same, because chances are, your nonprofit website is also going to look the same.
Pay great attention to their results and not just the designs. How are they improving website speed, increasing donations and website visits? This will be stated on their portfolio pages, if not, you probably should stay away from them.
3. What is your budget?
Nonprofit web development is not a one-size fit all kind of deal. Having a budget on hand will quickly help you to streamline the type of agencies you want to work with. Due to the nature of web design, you will not find prices on most agencies' websites because the project cost is associated with your website needs.
Generally, a custom nonprofit website from an agency will start at $6500+, and a freelancer will start at around $2500.
4. What are their experience and expertise?
In addition to reviewing their portfolio, find out what exactly their capabilities are. Can they meet WCAG ADA Guidelines? Do they create custom designs or use templates? Do they understand the nuances of the nonprofit industry? If healthcare, what is their approach to HIPAA, if any? What is their post-launch support process? Can they host your website in addition to the development? How about basic SEO and analytics? As you can see, you want to make sure that the agency has experience in creating websites for nonprofits.
5. Read their client reviews and testimonials
What are previous and existing clients saying about their customer service and design experience? Most agencies will usually have a review or testimonial page or include quotes in their case studies/portfolios, so start there. Then head to their Google My Business profiles to review their reviews to validate what you have read on their website.
Take it a step further and actually Google the clients to make sure they are legitimate organizations and not fake reviews meant to sway you their way. Some websites will have a "website by" text at the bottom of the sites. This can all be used to confirm that indeed the agency did create that website.
This is a very important step because what clients say about their experience will tell you all that you need to know about their customer service and approach to work.
6. Look for a long-term partner
A web design agency should not just be a one-time transaction. Look for an agency that is interested in building a long-term relationship with your organization and is willing to provide ongoing support and maintenance for your website. This way you are stuck with changing developers every month or scrambling for help when you need it.
7. Contact them to learn about their process
Communication is essential when working with a web design agency. Make sure they are responsive to your questions and concerns, and that they are able to explain technical details in a way that is easy to understand. Start by testing out their business – get in touch with them via email, phone, or contact form on their website.
How did they respond to you? How were you treated? How will you rate their customer service? Are they people you can see yourself working with over a longer period?
8. They design websites you can manage yourself
You don't want a website that you will need someone with coding skills to update the site content. Make sure the agency is familiar with some of the industry's best content management like WordPress. Stay far away from them if they recommend a static HTML website.
Looking for a Nonprofit Web Design Agency?
If you need some inspiration, check out our list of nonprofit web design case studies. At Digitalchores, we have helped hundreds of nonprofit organizations in the United States with their digital presence and would to show you how we can impact your organization's goals.