NOTE: Always backup your Website before you perform any update. 
As with most things life, desperate times call for desperate measures, and you will want to know how to downgrade WooCommerce plugin on your WordPress site. If you have a WordPress website then you know plugin conflicts are part of the daily routine of keeping your website running at it should. Whether it's because there's a bug in the plugin itself, conflict with other plugins, or conflict with your theme, you can always turn back to an older version of WooCommerce.
You can safely downgrade to an older WooCommerce without losing your data.
Here's how to downgrade WooCommerce plugin and keep your data.
1. Deactivate the WooCommerce plugin … BUT… do not delete the plugin

2. Download the WooCommerce version that you want to downgrade to from the advanced section of the plugin page (scroll down to the bottom of the page)

3. Login into your server/hosting through FTP or the cPanel
4. Upload the downloaded file into the "/wp-content/plugins" folder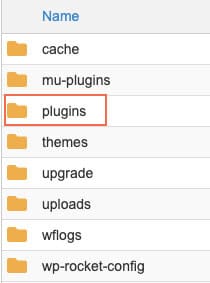 5. Unzip the downloaded file and replace the current WooCommerce folder
6. Go back into your WordPress dashboard and activate the WooCommerce plugin
Congratulations! You have successfully downgraded your WooCommerce plugin without losing any data. If you have questions or need our professional service to help with your website, contact us!