A successful nonprofit's operations depend on a successful digital strategy. Whatever the objective, you need to be able to disseminate your message and fund the ongoing organization needs. Having a website is a great way to achieve your fundraising and marketing objectives.
Luckily for you, there are options to help you get your website up and running at little to no cost to you. A grant is a way individuals or organizations fund your ideas and projects. Grants can be in the form of cash or goods, and be given once or over a period of time.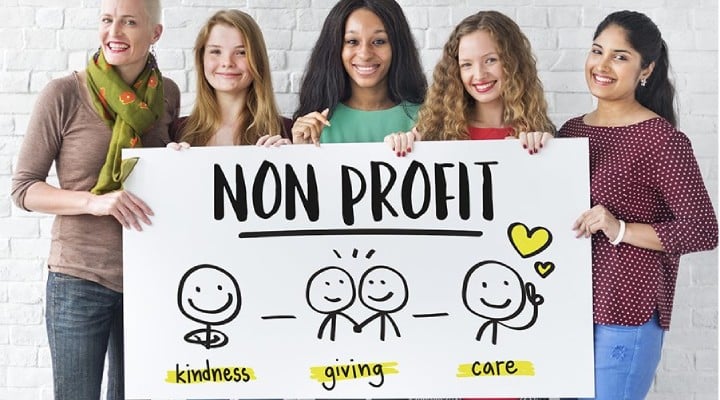 The website design grants for nonprofits won't necessarily fund your entire operations but it provides the all-important funds to invest in your website design effort.
We have researched and focused on grants that are specifically meant for the creation of nonprofit websites – it doesn't matter if you are a new or an established organization.
Here are the 7 best website design grants for nonprofits
1. Limit 8 Web
New York-based nonprofit design agency Limit 8 offers website design grants up to $10,000 to US nonprofits for website design and marketing services. To qualify for a web design and marketing grant, your organization needs to have an office(s) in the United States, provide proof of its charitable status, and its most recent 990, 990-EZ, or 990-PF.
2. Architechs for the Web
Nonprofits, especially early-stage organizations are eligible for $5000+ website grants with Architechs for the web. This grant is available because as Architechesfortheweb put it "We understand that some nonprofit organizations have cash constraints, especially when first getting started. In many cases, they do not have the resources or the expertise to create a modern, mobile & impactful website. Architechs for the Web created the Nonprofit Website Grant program for this very reason."
3. ElevationWeb 1 for 1 Match
Through its 1 for 1 match, Elevation web grants a minimum of $25,000 to nonprofits in all sectors. All you need to demonstrate the financial need, be a registered 501c3, and be willing to commit weekly to the project.
4. Best Friends Non-Profit Website Grant
Every year, 2 Dogs Media awards website design grants for nonprofits in all areas. The awards can be invested in Web Design, Web Development, Content Creation, and Consulting. Applications must be received by September 15 and winners are notified by September 30.
5. The Causality Brand Grant
The Causality Brand Grant offers full (pro bono) and matching (partial, funding requirement of 50%) services grants to help nonprofits and good causes access branding, graphic design, creative services, and website design and development services at no or low cost. The grants are open to nonprofit organizations, government agencies, and educational clients in the U.S., Canada and Mexico.
6. Taproot Foundation
Taproot Plus mission is to help nonprofits achieve their goals faster by connecting them with skilled volunteers to help where they need it most—free of charge. As a nonprofit, you have access to marketing, design, technology, management, and strategic planning resources. Website design and development is one of the core opportunities at Taproot
7. Catch a Fire
Catchafire allows nonprofit organizations to post a project they are interested in and get help from professional volunteers, skilled in specific areas of business operations FREE of charge.
Here are all the free opportunities to get a website design grant for your nonprofit. This is a great start to enable you to spread your cause and awareness to the community.
If you are looking for custom nonprofit website design services, consulting, or simply just want to talk about your nonprofit digital presence, feel free to contact DigitalChores, and it will be our pleasure to help you and your organization reach your digital goals.